Harley-Davidson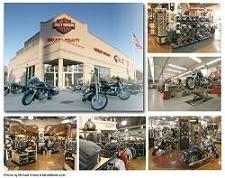 Harley-Davidson Canada is the exclusive Canadian distributor for Harley-Davidson and Buell motorcycles, parts and accessories and branded products and related services which are provided through a national network of authorized Harley-Davidson and Buell retailers.
Organizational Excellence
White Tiger was engaged to work with Deeley Harley-Davidson facilitating organizational excellence as it sought to transition from a "family owned" culture and brand to more "formalized" management practices and processes. We conducted a national program engaging diverse representation throughout the company in order to identify specific initiatives for major new change.
Warehouse and Distribution Analysis
White Tiger was engaged to conduct a review of the national distribution network and an in-depth analysis of Warehouse Operations, with deliverables to include recommendations for execution optimization.
Warehouse and Distribution Change Management
White Tiger was engaged to facilitate and mentor the organization through significant positive changes to its national Warehouse and Distribution Operations.
...