Home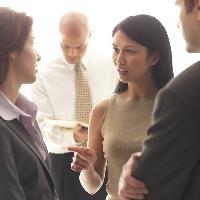 White Tiger Consulting was founded in 2005 with a focus on Business Strategy, Leadership Development, and Organizational Excellence.
Our name is derived from the "Northen Tiger" economy Canada was historically known as when our Principal chaired the Canadian Economic Forum.
Organizations currently draw from a wide range of resources which focus on helping then know "what" to do. Our work is built around learning "how" to accomplich these goals and objectives.
Specifically, we work with clients in Core Management Training, Organizational Excellence, Strategic Planning, Executive Development, and Executive Search.
We work with clients in a diverse range of industries including manufacturing, utilities, financial services, retail, distribution, recreation, government, high tech, natural resources, and media.
Although we work with clients in a broad range of industries our focus is on cross-seeding best management practices. Please review our additional pages for more specific information on our programs and services.
"A Guide to the Art of Performance"
"All Rights Reserved - 2020"